How to Keep Birds off Your Boat or Dock
It can be very costly to maintain a boat or dock throughout the year, especially if you have bird control issues. Bird droppings are highly corrosive, acidic, and cause major damage to your boat and dock. To keep birds away from your boat or dock, there are many effective and humane options that can fit anyone's budget.
On the Boat
Due to the damage bird droppings can have on fiberglass and canvas, it is crucial for boat owners to take charge and deter seagulls and other species away from their boats.
Reflectors
Bird deterrent reflectors only need sunlight and a breeze to deter seagulls, pigeons, and other species away from your boat. They are easy to install and can be moved to various areas on your boat. When the reflector spins, it reflects bright sunlight in all directions, keeping your boat secure from birds of all species.
Boat Docks or Piers
Bird droppings are not only bad for your boat but also for piers and docks. This is because droppings can create an unsafe and unsanitary area for you and your family. There are many effective and humane options to deter birds away from a dock or pier that are also cost-effective.
Bird Netting
Bird netting is flexible, durable, and can be easily installed. Certain bird netting will work for all birds and can go on, over, or around any object.
Bird Spikes
Bird spikes are a humane and effective form of bird control that has been proven to deter all species of birds and climbing animals. Bird spikes can cover any area and be installed on any surface offering no gaps or openings in wire designs. All stainless steel bird spikes are best because they are UV and corrosion resistant as well as fireproof.
Visual Deterrents
Similar to boats, there are many visual deterrents that can be used to deter all species of birds away from docks and piers. Reflectors, for example, shine a bright light in all directions making it unappealing for birds to perch or nest on the dock. Inflatable scarecrows are also effective in deterring birds away from large areas.
Scary Cat Bird Deterrent Decoy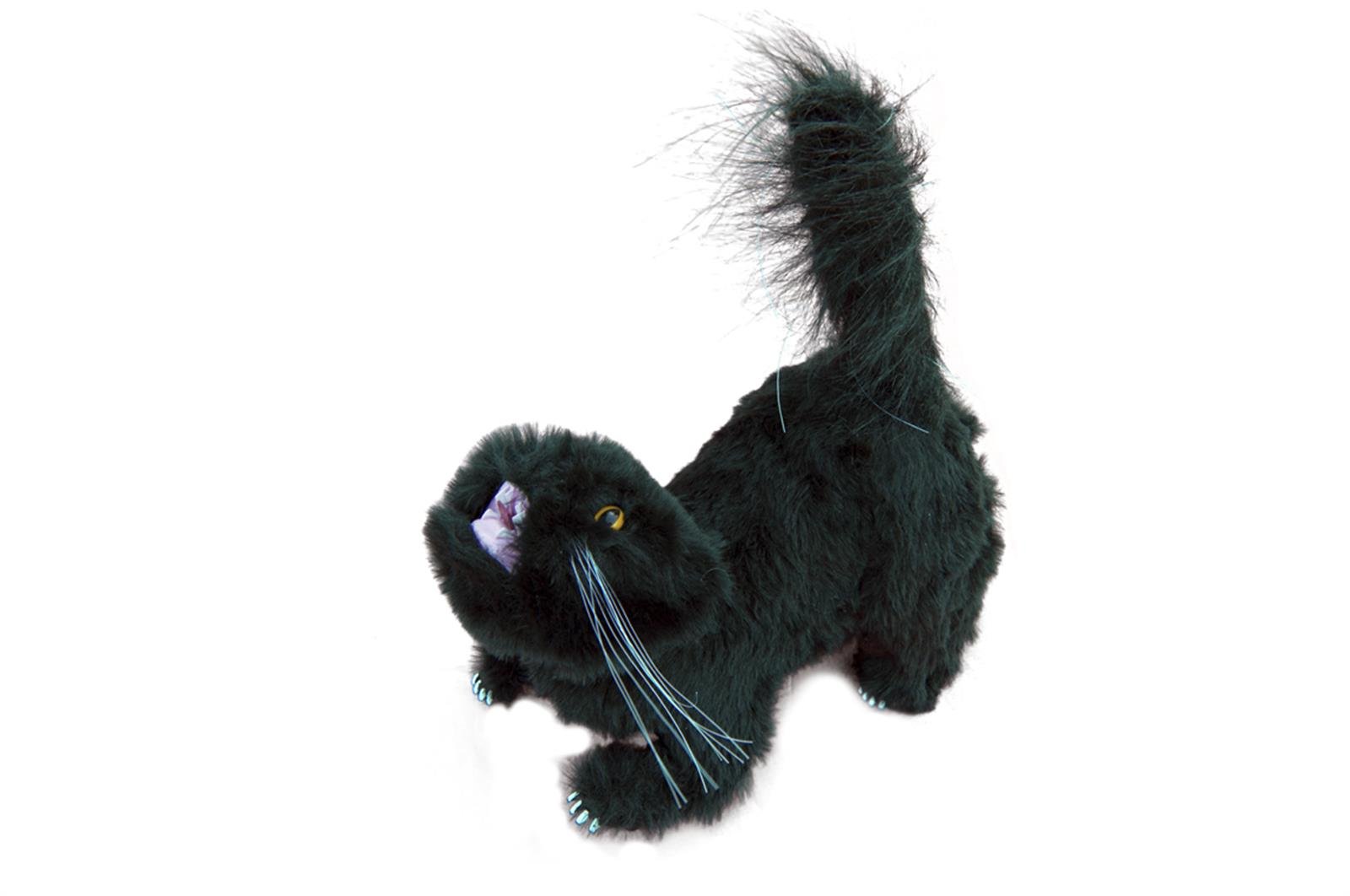 A life-like natural predator, the Scary Cat Bird Deterrent Decoy is always on duty. Weatherproof and UV resistant. Perfect for gardens, boats and boat docks!
Repellents
Many different repellents have also proven to be effective in controlling birds at docks or piers. There are many biodegradable and non-toxic products on the market that are not only effective but also safe for you and your family.
Avian Control Bird Repellant
Avian Control Bird Repellent is a patent-pending, EPA-registered liquid bird repellent that helps you efficiently repel undesirable birds without harming the birds, people or other animals. It can be sprayed or fogged on and around a variety of surfaces, structures and crops. Use to solve bird problems in agricultural, commercial, airport and residential applications. Spray on grapes, apples, wild rice, sunflowers, etc. Fog to disperse geese, coots, starlings, crows, seagulls, pigeons and more.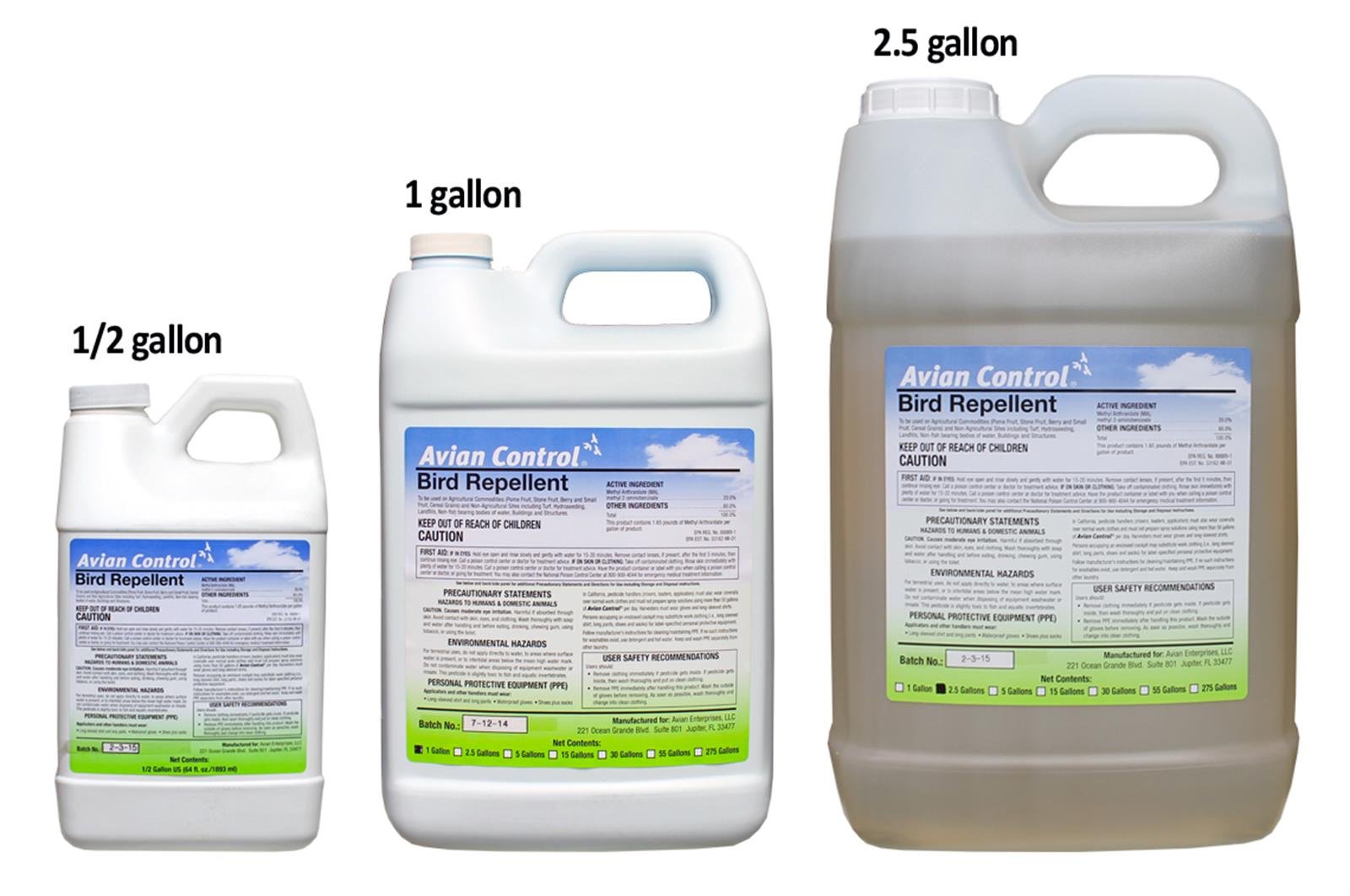 Cleaning Up After Birds
If you haven't bought any of the products above for your boat and dock bird control needs, there are many products available to thoroughly clean areas where birds and their droppings are present.
"Poop-Off" Marine Grade Cleaner
This non-toxic and biodegradable bird dropping remover is safe and effective. "Poop-Off" safely breaks down and dissolves bird droppings and even fish messes from any surface (wood, ropes, sails, glass, metal, plastic, canvas, fiberglass, and more!)
"X-O" Odor Neutralizer
Cleaning up bird messes on your boat or dock can create tough odors that can last a long time. X-O Odor Neutraliser is a nature-based deodorizer that can be used directly on fabrics, hard surfaces, and even people. This product is great, especially for boats.
Nixalite of America Inc. is the leading manufacturer of effective and humane bird control products. Nixalite offers all of the products discussed for your boat and dock needs, including its American made Premium Nixalite Bird Spikes made of all stainless steel.
Visit www.nixalite.com or call 1(888)624-1189 to speak with someone located at our main office in East Moline, Illinois for recommendations, quotes, or to place your order!