Nixalite's Monthly "Photo Contest" Two New Winners Every Month!
Email Your September 2018 Photos Today – 1st Place: $200.00 – 2nd Place: $100.00
We love to see our products in action and want to see your successful installation of our products.
Take your best shot and win a $200.00 Visa Gift Card from Nixalite of America.
Get your entries in by the end of the month and new winners will be announced by the 15th of the following month.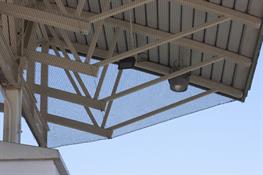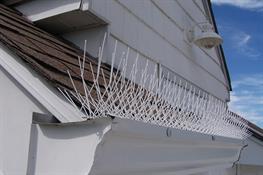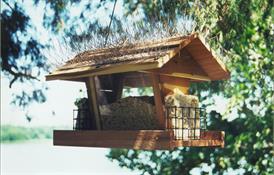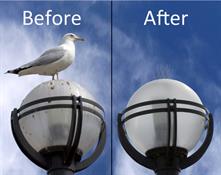 HOW TO SUBMIT YOUR PHOTOS:
Email your high-resolution photos to 
birdcontrol@nixalite.com
 with the following information:
Put "Nixalite Photo Contest" in the subject line
Name of the Nixalite products being showcased in the photos
Name and location where Nixalite products are installed
A brief description of the bird or pest problem the Nixalite products solved
Attach the photos to the email
Winners will be chosen and contacted by Nixalite of America Inc.
1st Place: $200.00 Visa Gift Card
2nd Place: $100.00 Visa Gift Card
CONTEST RULES
1) The products shown in your photos must have been purchased from Nixalite of America Inc.
2) The photos being submitted must be your photos.
3) Before and after photos are acceptable but not required.
4) Participants grant Nixalite of America Inc. a non-exclusive, perpetual, worldwide license to broadcast, publish, store, reproduce, distribute, syndicate, and otherwise use and exhibit the Submission in all media now known and later come into being for purposes of trade or advertising without further compensation. All entries become the property of Nixalite of America Inc. Nixalite of America Inc. reserves the right to use any and all information related to the contest, including submissions provided by the contestants, for editorial, marketing, and any other purpose, unless prohibited by law.
---
Congratulations to our prior Photo Contest winners!
Thanks again to everyone that submitted photos.
1st Place – Jesse Harkness and Jason Borkhart – River Valley Wildlife Services

Ross Dress For Less – Moline, IL

$200.00 Visa Card

Products Used: 2500 Square Feet of Black K-Net HT Bird Netting & Perimeter Cable Hardware.

Jesse and Jason did a great job on this challenging project. Net Zippers were installed in several locations to give entry to electrical and other needed access points.
2nd Place – Mike McAlister
Tuscola, TX 79562
$100.00 Visa CardProducts Used: Cahaba Snake TrapsMike writes; "Up until a few weeks ago, I had caught several rats and a lot of scorpions and crickets. I was also glad to get rid of those pests as well."
"My son in law sent me this picture of the snake and we were all breathing a sigh of relief. I immediately went online and ordered more traps to be delivered. Great product, easy to use and your pets are safer; not to mention your in-laws."

"I'm a customer for life and tell everyone I know and come in contact with."
---
Congratulations to our Photo Contest winners for June!
Thanks again to everyone that submitted photos from June. The winners have been chosen!
After
After
Before
Before

1st Place – Yngve Marthinsen

Victoria International Airport – Sidney, BC Canada

$200.00 Visa Card

Product Used: Nixalite Premium Model S Bird Spikes

Yngve replaced some of our competitors plastic spikes on their airport signs that were not working with the time proven Nixalite Model S premium bird spikes.

Yngve said "Our airfield signs were so bad from Hawks and small birds constantly perching. Now we have no poop to deal with, even a month later."

Yngve also submitted the "before" photos of his project shown on the right. The cheaper plastic spikes that were installed previously just were not enough to deter the birds to stay off the signs.
"Great product, I will be replacing my whole airfield over the course of a couple years with these spikes" – Yngve Marthinsen
2nd Place – Walter Wolf
Center, ND 58530
$100.00 Visa CardProducts Used: Bare Hand Vineyard and Crop NettingWalter writes "I have to protect the grapes from the birds or they would destroy the crop in hours. The netting is very versatile and strong. I've tried many other brands and styles, this netting solves all my problems."
"I sew several panels together to make a large tent. Next year I have to add another panel."

"By the way, the grape harvest was the largest we have ever had. If I would not have protected the crop with your net, we would have had nothing. Thank you for a great product." – Walter Wolf

Notice the cans on top of the posts that Walter installed to prevent the netting from being torn when draped over them. Also, the netting bottom is held down to prevent birds or animals from getting underneath.

Unspoiled, nice clean grapes as seen through the Bare Hand crop netting.
---
Congratulations to our first Photo Contest winners.
Thanks to everyone that sent photos of their projects!
1st Place – Nick Constatino
Gina's Organics – Water Mill, NY
$200.00 Visa CardProduct Used: K-Net HT Black 25'x50′ Bird NettingNick used K-Net to successfully protect Blueberry bushes that were getting pecked clean of berries by Catbirds, Robins and Blue Jays."The Blueberry bushes are now protected from pest birds and can be harvested at the ideal ripeness." – Nick Constantino
2nd Place – Manny Mares
Enders Dam – Enders, NE
$100.00 Visa CardProducts Used: 1/2″ Galvanized Welded Wire Mesh and Nixalite Premium Model S Bird SpikesThe Wire Mesh was installed around the trunnions of dam gates where the gate arms attach and Model S Nixalite was installed along the ends of the gates. Pigeons can no longer access those areas to build nests or to roost.